Industrial design hp z800 workstation sale rental pune
Industrial
design HP
z800
Workstation sale rental
Pune.
. Designed for speed, inside and out, the new HP Z800 revolutionizes workstation industrial
design
.
Processor: Intel® Xeon® Quad-Core Processor X5677 (3.46 GHz, 12 MB cache, 1333 MHz memory)
RAM: 32 GB 1333 MHz DDR3 SDRAM
HDD: 160 GB SATA Solid State Drive
Graphics card: NVIDIA Quadro 4000 (2 GB)
Contact: Rental India
Name – Anushree (8971423090), Name – Chackravarthy (8754542653)
Visit Us: https://rental-india.com/september-promotion-workstation-rental-workstation-sale/
Mail Us: enquiry@rental-india.com, Mandaveli, Chennai-28.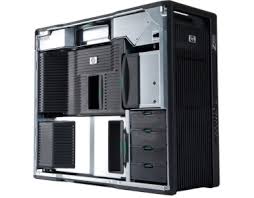 Industrial design hp z800 workstation sale rental pune
Write review
Leave your comments on this ad
Offensive messages and spam will be removed
Related ads